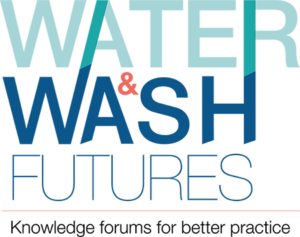 Sustainable Development Goal 6 is a global commitment to ensure safe drinking water and sanitation for all, focusing on the sustainable management of water resources, wastewater and ecosystems. The goal emphasises the need to think and act holistically about water, to ensure water, sanitation and hygiene (WASH) and water resources management (WRM) are integrated in policy and practice.
But our achievement of SDG6 is being challenged by the growing influences of climate change, and by a global infectious disease pandemic – COVID-19. In the context of these challenges, the Water and WASH Futures forums aim to share knowledge amongst practitioners, to forge new approaches through working together, in pursuit of sustainable water, sanitation and hygiene for all.
About Water and WASH Futures
The Water and WASH Futures series of forums continues the WASH Futures series of conferences, targeting WASH, and now also water resources, practitioners working in international development. The Australian Government Department of Foreign Affairs and Trade, with the International Water Centre at Griffith University, and the Conference Committee have built on the success of past conferences by expanding the scope from WASH to also include Water Resources Management, and by adding two virtual symposiums in the lead-up to the in-person conference.